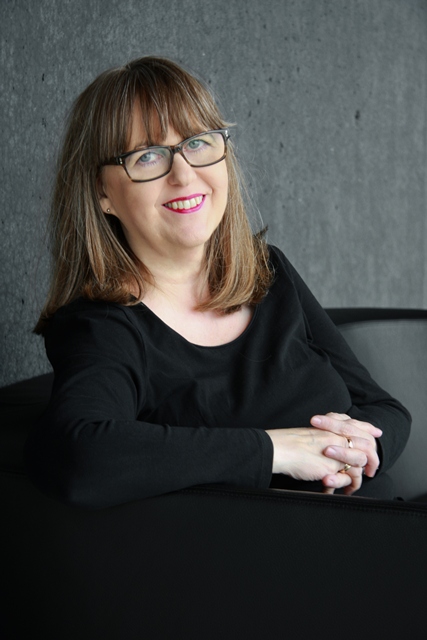 JÓNÍNA LEÓSDÓTTIR
Jónína was born in Reykjavik on May 16th 1954. She studied modern languages and Latin at college, attended Essex University and later graduated from The University of Iceland with a BA-degree in English and Literature.
Jónína has written biographies, novels (some of them for young adults) and many short-stories that have been published in books and magazines. Plays by Jónína have been broadcast by RÚV, the national broadcaster in Iceland – both on radio and television. Her play, The Secret, has been staged by three college drama-clubs and one-act plays by her have been performed in several locations in Iceland and also in The Faroe Islands.
In 1988, Jónína's first book was published – the biography of rev. Sigurður Haukur Guðjónsson, called "May God Help You!" Her first novel for young adults, Together and Apart (Sundur og saman) was published in 1993, and her first novel for adults, Trilogy (Þríleikur) was published a year later. In 2013, Jónína published a memoir called "Jóhanna and I" (Við Jóhanna) about her relationship with Jóhanna Sigurðardóttir, former Prime Minister of Iceland. The couple fell in love in 1985 but only started living together in 2000. They later married and Jóhanna became the first leader in the world with a same-sex partner.
Jónína Leósdóttir has been awarded for her work – both for poetry, short-stories and her books for young adults. The first book in her Edda crime-series, Konan í blokkinni, was nominated for a national crime novel award, The Drop of Blood 2016.
She was instrumental in establishing The Icelandic Women's Literary Prize (Fjöruverðlaunin, bókmenntaverðlaun kvenna) in 2007 and is now an honorary member of the association that awards the prize.
After working as a translator, journalist and editor for twenty years, Jónína has been a full-time writer since 2006. In 2016, she turned to crime and wrote five novels about a mature amateur sleuth called Edda. After the Edda series, Jónína launched a new series about detective Soffia and her ex-husband, psychologist Adam, who sometimes helps the police by exploring the psychological aspects of crimes that need solving. The first novel, Launsátur, was published in 2021 and the second one, Varnarlaus, in 2022. Launsátur/Deceit has been translated into English and published in 2022 by Corylus Books.
Jónína Leósdóttir's publisher is FORLAGID, phone: +354 575 5600.
Website: www.forlagid.is
For foreign rights, please contact: Ms. Valgerdur Benediktsdottir (vala@forlagid.is) or Ms. Thora Eiriksdottir (thora@forlagid.is).